Get the Right Staff Augmentation Partner the First Time
So you're looking to add some flexibility and scalability to your team. Or maybe you're looking to fill a skills gap or add some additional expertise in a certain area and finding a staff augmentation partner seems like the way to go?
Before you jump into google and punch in 'Best IT Staff Augmentation Agencies 2023'. There are a few things that you should consider first in order to save yourself some time and frustration.
It's important to remember that not all staff augmentation partners are created equal. Finding the right partner will set you on a path of low stress, high visibility, and highly skilled resources, and push you toward your goals. Whereas putting your chips in on the wrong partner can lead to a world of frustration, stress, and anxiety.
Today we'll touch on a few things you should consider in your staff augmentation partner search and some tips to take away.
What Should You Look for in a Staff Augmentation Partner?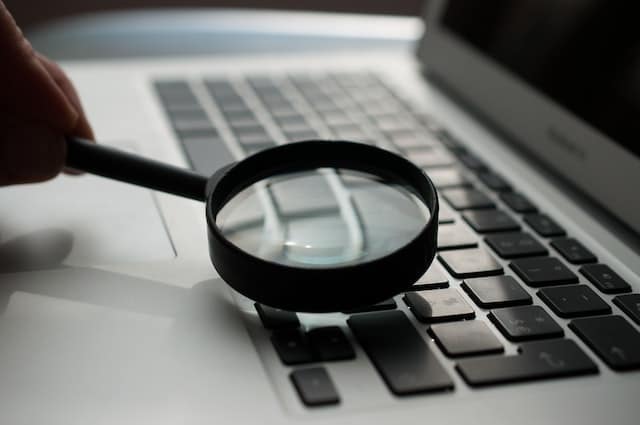 Experience and Expertise
First and foremost, consider your potential partners industry experience. Every industry has a level of nuance that can only be discovered through previous experience, in most cases. Of course, there are exceptions such as data compliance regulations spanning multiple industries. But, for the most part you want to find a partner that has dealt with the same or similar use case as yours. With that previous experience and deep understanding, your staff augmentation will be able to provide you the direction and guardrails for making the right staffing decisions.
Look for a partner who has a deep understanding of the challenges and opportunities facing your business.
Choose a partner who has specific industry or niche experience. If you're in a highly regulated industry e.g. legal, healthcare, finance etc. make sure they understand the complexities.
A partner with relevant experience will be better equipped to help you overcome challenges, seize opportunities, and identify blindspots that you may not have considered.
Quality of Talent
If you're looking to a third party – obviously you want the best people (within the boundaries of your budget). So make sure to grill your prospective staff augmentation partner with the right questions. Learn about their screening, selection, and hiring process. Ensure that it at least aligns with your standards, if not exceeds them. If you're looking for highly technical roles, it's always important to understand the level of testing that these candidates have gone through.
You'll also want to know how they handle issues like background checks, skills assessments, and reference checks. Finally, ask about their availability of talent. Do they have a large pool of candidates to draw from, or are they limited to a smaller number of professionals?
Look for a partner with a rigorous screening and selection process to ensure top-notch professionals.
Ask potential partners about their selection process, criteria for candidate evaluation, and availability of talent.
Review LinkedIn profiles to ensure that their work experience is accurate.
Communication and Collaboration
We've heard from so many clients that have had poor experiences with previous vendors. More often that not, the biggest issue was communication.
For many consulting groups, their priority is to get in the door. Then once they're in, communication drops to zero. Because they've won the deal, right?
This is the type of partner you want to avoid. You want to have clear channels of communication with your partner on an ongoing basis. It's all to easy to forget that the augmented-staff are just part of your team. I'm not saying that you should treat them as 'outsiders', but it's important to remember that you're paying a premium for the best and you should be always getting the best out of these people.
By having a clear and regular dialogue with your partner, you can provide your feedback on performance and make sure that you're getting the most out of your partnership.
Find a partner with clear communication channels and protocols and who is willing to work within your existing teams and processes.
Understand the process of potential partners and their communication strategies and tools, collaboration with existing teams, and approach to project management, accountability, and conflict resolution.
Flexibility and Scalability
One of the key benefits of staff augmentation is its flexibility and scalability. You can scale up or down as needed, depending on your business needs and goals. However, not all staff augmentation partners are equally adept at handling these fluctuations.
When evaluating potential partners, ask about their capacity to scale up or down as needed, and find out how they'll handle changes in your staffing needs. You'll also want to know how quickly they can respond to changing circumstances and how well they can adapt to new challenges and opportunities.
If you're looking for staff augmentation partners, then you're looking to add some flexibility to your resourcing plan. Allowing you to fill the gaps in your workforce where and when needed. So ensure that your partner has that capacity whether it be on their bench or via a pool of candidates to be able to flex and scale for your needs.
Assess their ability to handle fluctuations in staffing needs and respond quickly to changing circumstances.
Figure out what their standard lead times are for placing people.
Find out if they have a pool of qualified candidates available to jump on quickly.
Pricing and Value
Of course we all don't have unlimited budgets (what a world that would be), so we need to consider the dollar amount at the end of the day.
It's important to remember that high rates don't always mean that you'll get the best. But often you'll find that you get what you pay for.
The staff augmentation partner you work with should be flexible enough to work within your budget. If you have a fixed budget, then they should provide some options for a mix of resource seniority and hours. For example, do you need a senior resource to help with strategic direction? or do you need an intermediate person to help with the 'doing'?
A great partner will be able to work within your constraints to provide the best possible solution for you.
What are some Tips for Evaluating Staff Augmentation Partners?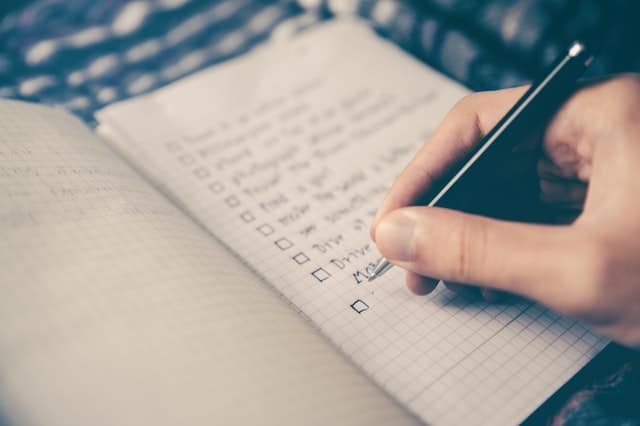 Conduct Research
This might seem obvious, but without a checklist or framework to assess partners – you might just find yourself falling down a number of google black holes.
If you're part of an enterprise organization, you'll likely have a rigorous procurement process with a number of gates that your proposed partner has to move through. But, if you're not quite that big, the 'buying committee' will likely be less than 5 or 1 person. In that case, here are some things that you should look for with every partner that you have on your shortlist:
Strong testimonials from previous clients
Referrals and recommendations
Case studies of previous engagements
Relevant certifications and accreditations from reputable sources
Thought leadership in your given space (are they writing helpful blogs? ;))
Ask the Tough Questions
We've touched on a number of factors to consider, so make sure to really grill them on these. If they're going to win you over, they need to be able to start building a relationship with you that takes all of those into consideration. Ensuring that the engagement model is one that fits your needs.
Look for a proposal from your staff augmentation partner that address all the factors above and in a way that fits your team's requirements i.e. not a cookie cutter proposal that they scatter gun out to leads.
Evaluate Cultural Fit
Finally, it's always worth making sure that there's a cultural fit between you and your proposed partner. Their website should give you a glimpse into their vision and cultural values, use that as a starting point. Once you're in discussions with their team, you'll start to get a feel for how they approach client interactions and their work.
Remember, this could be a long term relationship – so you want to find a partner that gels well not only with you, but with your team and organization. Set expectations upfront to ensure that there's no misalignment down the road.
Conclusion
Choosing the right staff augmentation partner is critical to the success of your business. By considering factors like experience, talent quality, communication and collaboration, flexibility and scalability, and pricing and value, you can ensure that you're making the best decision for your needs and budget. And by conducting research, asking the right questions, and evaluating cultural fit, you can identify a partner who will work with you to achieve your goals and drive your business forward.
More and more leaders are leveraging the capabilities of a staff augmentation to provide some flexibility, scalability, expertise and even insurance (ultimately) to their strategic objectives. Staff augmentations can either be a short term engagement or a long term partnership, in either case – it's important to do a bit of due diligence and thorough assessment of your potential partners to ensure smooth and successful delivery. And also save yourself a bunch of headaches down the road!
If you're looking to add some agility to your cloud or DevOps team, reach out to us at Autimo. We've worked with a number of clients helping them with their staff augmentation needs, and we know where the pain points are. Our mission is to help relieve that resourcing pressure so that you can focus on steering the ship.