Why Do I Need to Cloud Cost Control?
It's 11:30pm on a Sunday night and you've been staring at a spreadsheet on your laptop for the past 3 hours. You rub your eyes once again as they start to strain and droop as the call for your comfy bed gets louder and louder. The fluorescent glow of the laptop bathes your face in stale white light as you try to fight off the sandman for just a few more minutes so you can figure this out. The last thing you're thinking about is cloud cost control.
You've been trying to figure out where your cloud costs went and why there's such a massive variance between your forecasted costs and the actuals that have come through. You need some explanation to bring with you into the quarterly budget meeting happening tomorrow. You're responsible for the cloud spend and you have no idea what happened…
For many senior cloud infrastructure managers like yourself, this is a very real occurrence. With the looming economic downturn, these "check-ins" become more and more frequent. When these do roll around, make sure that you're equipped with the data to show that you've got things under control.
What are some things that cloud cost control tools can help with? Well here are some features of most tools that will help you avoid the scenario above:
Cost Visibility
First and foremost, in order to get control of your cloud costs – you need to have visibility. You need to know what resources are spending what. Knowing where your dollars are going is a crucial first step. By having visibility into your current state, you can use this as the baseline for any improvements you're making. Metrics and KPIs are useless without a baseline to show delta over time.
Forecasting
Forecasting without proper processes and tools is akin to a thumb in the wind strategy. I've worked in a number of organizations where cloud cost forecasts are based on an arbitrary % increase from the previous year. You can guess how that worked out at the end of the year…
Most cloud cost control tools will have functionality that will help you forecast based on real data inputs such as historical usage, trends, and machine learning models.
Budgeting Accuracy and Reconciliation
Being able to reconcile in an automated way will save you and your team countless hours floundering around in spreadsheets. Wondering why your numbers don't add up because you missed a bracket on a VLookUp formula. You can save yourself a ton of time and pain by utilizing built-in features of cost control tools.
Cost Savings
The best tools will have features that will help you and your architects identify ways to reduce costs. With the right tracking in place, you'll be able to find opportunities for decommissioning unused services, right-sizing resources, leveraging economies of scale etc. These opportunities are hard to find without dedicated tooling to surface them.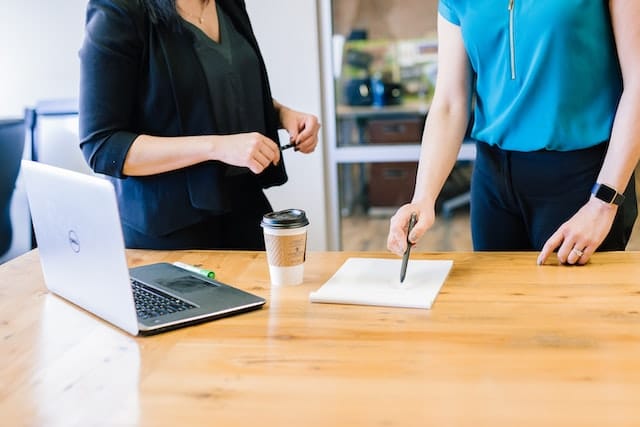 4 of the Best Cloud Cost Control Tools
Amazon CloudWatch
First tool we'll look at is Amazon's native tool for managing AWS infrastructure. If you're running an AWS architecture with a range of AWS services, then there is a lot of functionality packed into this tool for you.
CloudWatch provides you with a ton of visibility into how you're spending your dollars on AWS resources. You can create custom in-depth cost reporting to ensure that you have a regular cadence of visibility. Including custom metrics that can be setup to suit your business unit's needs. Every business and department will prioritize different metrics, so this is a valuable feature for everyone.
In addition to visibility, CloudWatch allows you to set budgets and cost anomaly alarms. This will help to keep you aware of any unusual cost activities and also notify you if you're getting close to hitting your budget allocations.
Obviously being an Amazon native tool, it integrates exceptionally well with other AWS tools. Allowing you to automate behaviour based on cost events. You can trigger automated flows to configure containers and other services when certain criteria are met.
CloudCheckr
CloudCheckr has become a popular cloud cost control tool for gaining visibility across your cloud infrastructure. A benefit of CloudCheckr is that it is set up to provide you visibility across several cloud service providers. This gives you a holistic view across all your infrastructure and provides you with one clear view of all your cloud spend.
Cost optimization and reducing cost is a key feature of CloudCheckr. Going beyond just providing visibility into cloud costs. It will help you to identify areas where cost savings can be made. By identifying wasted resources and right-sizing recommendations as an example. Equipped with this information you can go into financial meetings with data on your historical costs as well as a roadmap for making cost optimizations. A powerful tool for any tech leader.
A common thorn in the side of anyone in charge of managing cloud infrastructure is tagging of resources. In a rapidly growing business, the best practices around tagging resources often falls to the wayside. Without proper tagging of resources, you'll find even the most advanced cloud cost control tools with all the bells and whistles won't be able to help you! Knowing this, CloudCheckr has incorporated features to ensure proper tagging such as their 'tag-or-terminate' policies, finding resources that need to either be tagged properly or will be terminated to save wasted costs.
Cloudability
Similar to CloudCheckr, Cloudability provides tech leaders with visibility into their cloud spend with a multitude of reporting options. As with the other tools already mentioned, visibility is key. Understanding your current state, historical analysis, and trends will provide you with the necessary baseline to make impactful changes.
In addition to reporting and analysis capabilities, Cloudability also focuses heavily on finding cost-saving opportunities. It has features to even help you plan your reserved instances (RIs) to utilize the cost savings of pre-planning your compute usage in advance.
The Cloudability team have also made sure that the tool integrates well with other tools in your infrastructure monitoring stack such as PagerDuty and Datadog. Giving you a complete picture of the health of your cloud infrastructure and how this is impacting your cloud costs. As with CloudCheckr, Cloudability can look across all your cloud providers so that you have that holistic picture.
Spot by Netapp
Spot by Netapp is a unique cloud cost control tool in that it focuses on a specific niche. It leverages the cost optimization power of spot instances by AWS. With spot instances, you're able to make significant savings on compute costs. Utilizing unused capacity that's currently available at AWS. The trade-off however is that it's not suitable for any applications or services that require a guaranteed high level of up-time.
If your business model is built around a cloud infrastructure that can utilize spot instances, then Spot by Netapp would make a great addition to your tech stack. The ability to automatically grab spot instance capacity when needed based on your set parameters makes managing your infrastructure in the most cost-effective way almost seamless.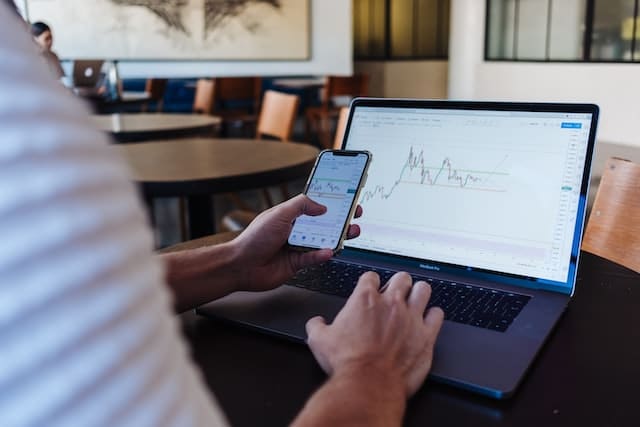 Find the Cloud Cost Control Tool for Your Use Case
These are just a few of the options out there for cloud cost control. You could spend months in options analysis trying to find the optimal solution for your business. But the most important thing is to know what your critical requirements are for your use case. Are your leaders looking for more visibility? Are they looking to you for a roadmap for cost savings? Has there been a slew of spikes in cloud costs that you need to wrangle? Do you need to automate your cost-optimization due to the size of your team?
By having the answers to these questions internally, you'll be able to choose the tool that best suits your needs and will provide the highest ROI.
If you're not sure what you need for your business, or you're looking for guidance on what your current state looks like before jumping into the implementation of a new tool – don't hesitate to reach out to us! We'd love to chat and help you on your journey.