Evolve your IT recruitment process
Understanding the IT Recruitment Process for Cloud and DevOps
Finding the proper people might be difficult as cloud computing and DevOps continue to change the IT landscape. Yet, attracting and hiring top talent is doable with the right IT recruitment procedure in place. The key components of IT recruiting for cloud and DevOps will be covered in this article, along with tips on how to develop a thorough recruitment strategy, find top talent, and streamline the hiring procedure.
Particularly for hiring managers looking to fill key roles in cloud computing and DevOps, the world of IT recruitment may be confusing and daunting. It is crucial to have a thorough understanding of the IT hiring procedure for this reason. We'll walk you through each step of the IT hiring procedure for cloud and DevOps specialists in this article.
What employees are looking for is changing
Before we jump into the tactics of finding top talent, it's important to take a look at how the talent pool is changing. The massive shift to remote work for cloud and DevOps engineers in 2020-2022 with COVID has resulted in people wanting more intangible benefits to help keep them engaged in their work and their employer.
According to a 2022 study by the Info-Tech Research Group, they found that post-pandemic – many employees are looking for their employers to provide more flexible work, work-life balance and culture to supplement their day to day work.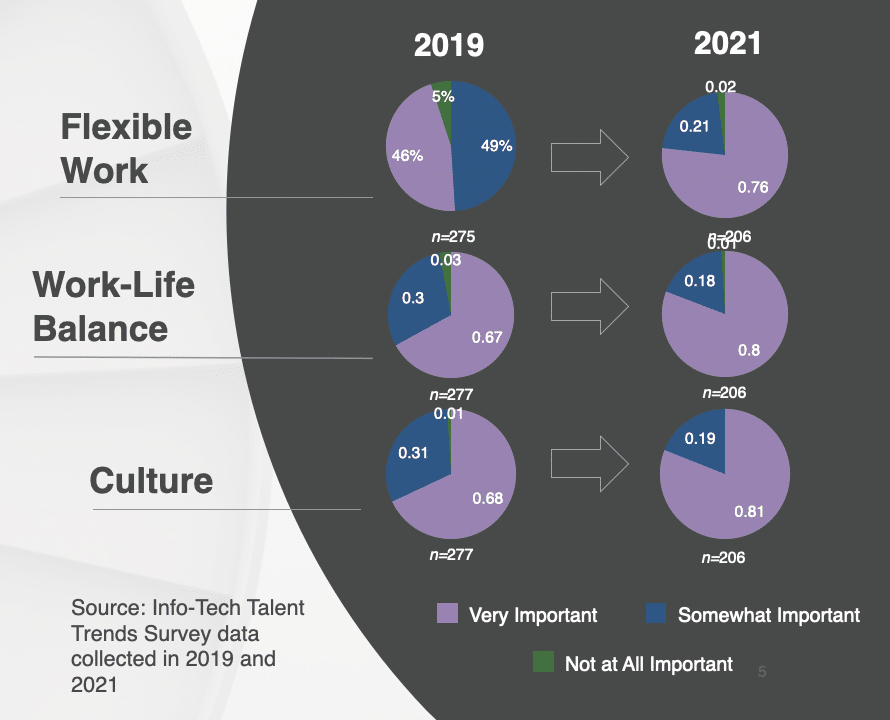 This study sheds light on the fact that once physical offices have been taken out of the picture, these 'soft' elements that can occur organically in normal circumstances become more prevalent in a remote world.
Key Findings:
Flexible work, work-life balance, and culture has become increasingly important to prospective employees since 2019.
Companies that fail to incorporate and promote these will struggle to find top talent.
Effective IT recruitment processes will involve putting these at the forefront of their value proposition as a place for the best people to work.
Start with your Job Description
The best talent has a lot of options these days. They're able to be picky about the job postings that they want to dig into. So it's important to start their journey off on the right foot.
The job description must be precisely defined as the first stage in developing an all-encompassing IT recruitment strategy. This should include all pertinent information, a thorough description of the function, and the necessary training and experience. After you have a precise job description in place, you can start looking for candidates using a targeted strategy that makes use of a range of channels, such as job boards, social media, and recommendations.
Key Takeaways:
In order to find the best applicants for cloud and DevOps roles, it is imperative to have a comprehensive IT recruitment strategy and a clear job description.
You can locate the best candidate for the position by using a targeted approach to sourcing candidates.
Find the Right Channel for the Right Candidates
It's crucial to use a number of channels to find and source excellent people for cloud and DevOps roles. Connecting with candidates and developing relationships can be especially beneficial on social media sites like LinkedIn and Twitter. Attending conferences and events in your sector can also aid in expanding your network and locating suitable hires. Last but not least, establishing connections with inactive prospects can be a highly successful strategy to find top talent for cloud and DevOps roles.
Key Takeaways:
Developing relationships with passive candidates is a crucial part of the process.
Find out where your ideal candidates spend most of their time e.g. Hackernews, Hashnode etc.
Using social media sites like LinkedIn and Twitter or discussion boards such as Quora and Reddit can be a great way to interact with your ideal candidates.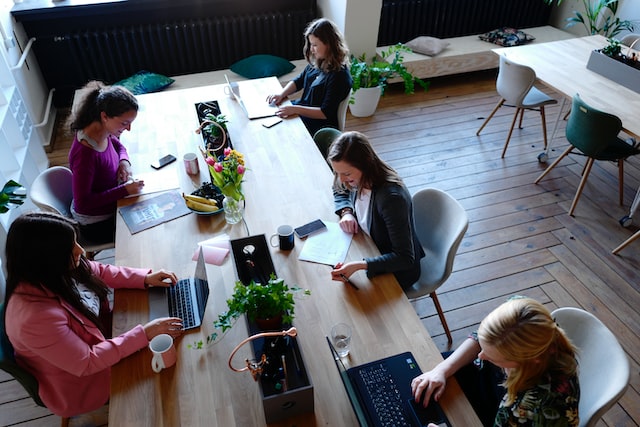 Be on the Ball!
It's crucial to have a simplified hiring procedure in place if you want to attract and hire top talent for cloud and DevOps roles. For each stage of the process, there should be a defined timeframe, fast feedback for applicants, and efficient teamwork with recruiting managers and other stakeholders. You'll boost your chances of hiring the best candidates by streamlining the hiring process and giving them a favourable experience.
Don't allow for days or weeks to pass between communications with candidates, they will easily move onto the next opportunity that arises in today's competitive market.
Key Takeaways:
To recruit top talent for cloud and DevOps roles, the hiring process must be streamlined.
Give them a great experience through engaging recruitment teams and fast turnaround on communications.
Using Staffing Companies
To find and hire top people for cloud and DevOps roles, working with cloud and DevOps specialized recruiting firms can be a very effective strategy. Yet it's important to pick the best agency and create a solid working connection. This entails choosing companies with a solid track record in the field, keeping lines of communication open throughout, and laying out precise objectives for the hiring procedure.
Key Takeaways:
Partnering with recruiting agencies to locate top talent for cloud and DevOps roles can be beneficial. The key to success is selecting the right agency and building a solid working relationship.
Clear expectations and open lines of communication are necessary for a satisfying experience.
Try Staff Augmentation
For filling crucial tasks in cloud computing and DevOps, staff augmentation can be a great choice. This entails accessing specialist knowledge and experience, utilising third-party resources to augment your current staff, and increasing your workforce as necessary. You can gain access to the talent you need to accomplish your goals and maintain your competitiveness in a market that is rapidly changing by collaborating with a reputable provider of staff augmentation services.
Key Takeaways:
Staff augmentation can be a useful method for filling crucial tasks in cloud computing and DevOps since it gives access to specialised knowledge and experience. Its implementation depends on partnering with the right partner.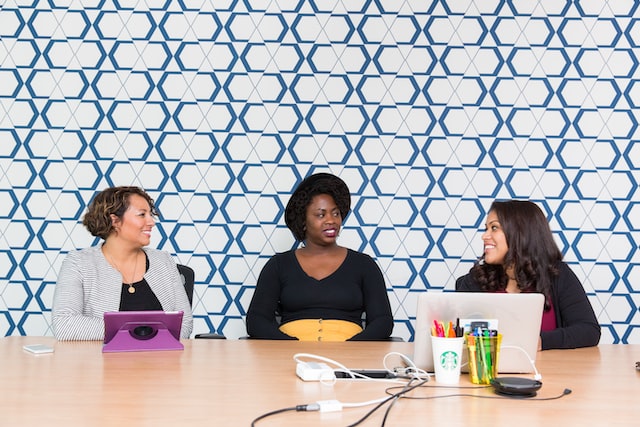 Conclusion
Finding top talent for cloud and DevOps positions in IT can be tricky, but there are foundational steps that you can take to improve your success. Make sure that you have the right processes and frameworks in place so that you've got the best chance to find the right people for you team.
It's important to remember that recruitment process will continue to evolve as the needs of prospective candidates change over time. But, stay on top of trends as they emerge and continue to incorporate feedback of unsuccessful hires and also those that you managed to snag!
At Autimo, we understand the challenges of IT recruitment for cloud and DevOps professionals. That's why we offer a range of services to help you find the top talent you need to achieve your goals. Whether you're looking for staff augmentation services or need help streamlining your hiring process, our team is here to support you. Contact us today to learn more about our services and how we can help you find the best-fit candidates for your team.