Choosing the right cloud strategy consultant can be like walking through the main strip of a tourist town. Vendors pop out of everywhere trying to convince you that their product is the one you should buy because it's the best!
But they all look the same, you can't go wrong with picking any of them… can you?
Well, 'best' is a relative term, when it comes to cloud strategy consulting. Best is whatever is best for your business and its needs. It can be easy to think that the biggest and oldest vendors are the ones that are most likely be the best for you, right? Well, not necessarily.
The best choice depends on what you're trying to achieve and the current state of your business.
In this article, we'll go over what to look for in a cloud consultant and some key considerations to keep in mind. We'll also highlight a few red flags to watch out for when you're making your selection. We'll break it down into these three main parts:
Quick touch on the benefits of using a cloud consultant
Key considerations
Red flags to look out for
Benefits of Engaging
A great consultant will have expertise in the latest technologies and be able to provide unbiased advice on the best way to leverage them. They can also access resources and tools that may not be available to you, making them invaluable in helping you get the most out of your cloud strategy.
Your consultant should also be able to adjust their strategy to your business needs and rapidly adapt to changing market conditions or customer demands. Moreover, they should be able to clearly communicate their plans and strategies, so you can understand them easily. There are number of benefits of using an outsourced cloud strategy consultant, I'll touch on them briefly here but will save the details for another article.
Expertise – having an unbiased third party with the experience and expertize for your cloud provider can provide invaluable information to guide your strategy.
Efficiency – consultants are trained to hit the ground running, and no lengthy onboarding process is required! Set expectations upfront, gather all the information they need, then send them off to the races!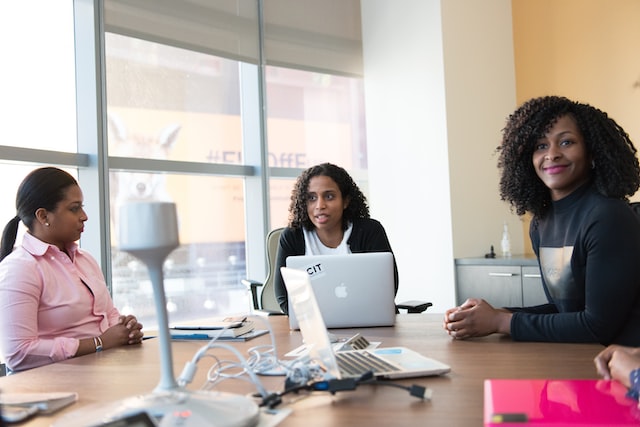 Key considerations when choosing
As part of your options analysis for finding a cloud strategy consultant, make sure to do your due diligence. Obviously the urgency of your situation will dictate the amount of time you can spend on this analysis. But you should at least factor in the following attributes for any vendor you're considering as a clouds strategy consultant.
Technical expertise
Ensure your consultant is familiar with the cloud technology you intend to use and can provide advice on the best way to leverage it. Make sure they have experience working with the your cloud provider and have the credentials to prove it. The major cloud service providers (AWS, GCP, and Azure) all have approved partners and certifications so look out for these.
Industry experience
Has your consultant shown they have worked with clients in your industry or related markets? Each industry has unique requirements and a consultant with prior experience in this area can help identify things that you may miss. You're bringing them on to be the super-powered set of extra eyes and this industry experience will allow them to do just that.
Flexibility
As your business goes through ebbs and flows, so will your business needs. Your strategy should be able to pivot with it. Ensure that your cloud strategy consultant has the ability to adapt strategy as well. Do they know how to pivot towards cost-optimization when you're looking for efficiencies? Can they adjust their strategy to prepare for a hyper-growth period?
Communication skills
An amazing cloud strategy could be transformational for your business. Modernizing your technology, building in reliability, availability and performance. But, a strategy is useless if it can't be communicated properly. Communicated to stakeholders to show value and communicated to the team to show the purpose and mission.
Price & value
When it comes to pricing, ensure that you focus on the value you're trying to get out of your consultant. You could find an option that saves you money and ticks the box. But, you may not get the value for your spend and are effectively throwing it down the drain.
While as a general rule, you get what you pay for. Make sure to understand what you need and pay what you need to get that outcome.
Red flags to spot when choosing
Ok great, now what should I avoid entirely?
Well, the list of vendors out there is endless. Just a cursory google search for 'clouds strategy consultant' will give you hundreds of thousands of results. So, be on the look out for these bright, glowing, burning red flags to avoid some pain.
Lack of references or portfolio
Make sure that you're looking at consultants with proven work. Do they have testimonials on their site? do they have case studies you can reference? These all help to paint the picture of what it will be like working with this vendor. They will be your partner for a potentially long time, so make sure to find a consultant that others have approved of already.
Unclear communication or lack of clarity
When you start engaging with potential vendors on those initial calls – start to get a feel for their communication style. Can they speak from experience? Have they encountered your business problems before? Most importantly, do they take the time to understand the problem you're trying to solve? Or do they immediately jump to solution? If it's the latter, then slowly back away… Because they'll likely push to implement something that may not even need.
Unrealistic promises
Keep an eye out for the used car salesman types. I'm not necessarily talking about Italian silk shirts and beige sports coats. But the type that start throwing out hyperbolic claims of 1000x growth and 500x revenue in 30 days. These sound too good to be true, because they often are. You'll want to find a consultant that will ground your expectations. Be realistic with the process and what you can expect and identify all the variables and dependencies to consider.
Unsatisfactory customer service
In the early stages of any interaction, being diligent and timely with communications is a clear sign of future engagements. If they're slow to turn around comms in the early days when you're just a prospect then that can be a bad sign. These early stages are when they should be the most responsive because they're trying to win your business. If they're not on the ball now, then what's it going to look like when they have a contract with you?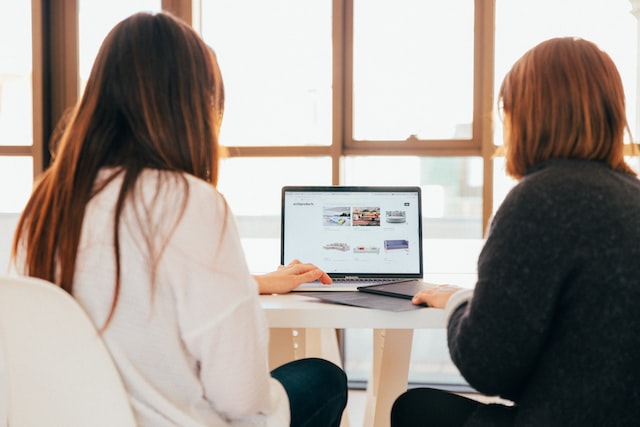 Conclusion
You may have to spend a bit of time and go through a few cycles of reviewing vendors before you choose the right cloud strategy consultant. Make sure to shop around! Ensure that you're finding a consulting solution to your needs and not just buying solutions being pushed onto you.
Remember to look out for these red flags to disqualify the majority of options coming at you:
Lack of references
Communication issues
Unrealistic promises
Poor customer service
Then you can focus on the shortlist of vendors and see how your business fit against the selection criteria:
Technical expertize
Industry experience
Flexibility
Communication skills
Price and value
Engaging a great cloud consultant can help you leverage the potential of cloud technology, enabling you to increase efficiency, reduce costs and improve security. But, working with a consultant that doesn't meet your needs or is showing any of the red flags above can be a major thorn in your side.
If you're looking for help with your cloud, feel free to reach out to us at Autimo. We'll let you know whether we're the right cloud consultants for your needs. It's out priority that we're the right fit for our clients to ensure that we can provide the most value and build strong relationships.