The Cost-Effectiveness of IT Staff Augmentation
Let's define IT staff augmentation initially and what it means to be cost-effective. This procedure entails bringing in outside experts to collaborate with your internal team for a set amount of time. The outside experts can bring in specialised knowledge and abilities that your internal team might not have. The workload on your team can be balanced using this strategy, which can also lower expenses and increase productivity.
How Cost-Effectiveness is Improved by Adding IT Workers
Saving money is one of the advantages of hiring additional IT personnel. You can hire outside experts on an as-needed basis rather of hiring full-time workers with salary and perks. Because there are no costly long-term obligations involved, you can change the size of your team to suit your urgent needs.
Also, by using outside experts, you just pay for what you require, simplifying budgeting. You can complete the assignment while avoiding expensive long-term costs by using staff augmentation. This will enable you to manage the workload of your staff with greater flexibility over time and save money.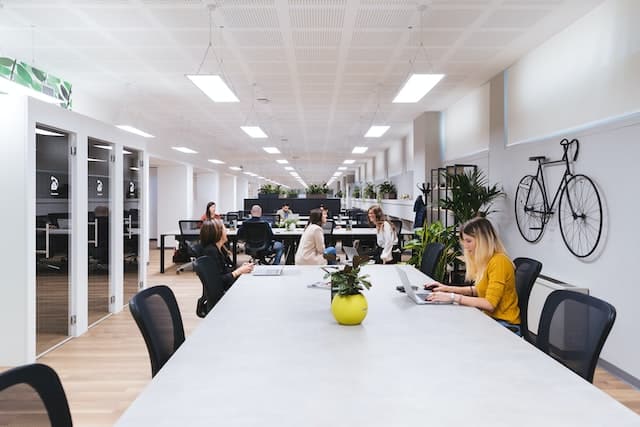 Outsourcing vs. IT Employee Augmentation
Outsourcing versus IT staff augmentation refers to the engagement of external experts to collaborate with your internal team on a particular task or project. IT staff augmentation may be the best choice for you if you need specific skills or expertise, more control and flexibility over the project, or both. Outsourcing could be a preferable choice if you want a comprehensive end-to-end solution but don't need as much control. To choose the best option for your organisation, it's critical to comprehend how the two philosophies vary.
Choosing the Best Partner for IT Staff Augmentation
It's critical to choose the correct partner when you require additional assistance for your technological project. They should be able to collaborate with you in the manner you like and possess the knowledge and expertise you require. Seek out partners who have successfully used your type of project or technology in the past.
It's also critical that your partner get along with the rest of your team. They can then blend in seamlessly and bring the abilities you require. You may maximise your money and investment by selecting the best IT staff augmentation partner.
The cost-effectiveness of adding IT staff to improve skill levels
When you require outside specialists to collaborate with your team, IT staff augmentation is a useful tactic. When your present staff is unable to complete a certain project due to a lack of relevant abilities, this might be extremely helpful. By doing this, you can accomplish your goal without incurring the exorbitant cost of hiring a full-time worker with that talent. It's also a fantastic chance for your employees to learn from these professionals and develop new abilities.
You can save time and money on training your workforce to master new skills by bringing in outside specialists. This enables you to concentrate on other crucial duties. Also, by bringing fresh perspectives and ideas to your team, these specialists can help your group become more creative and effective.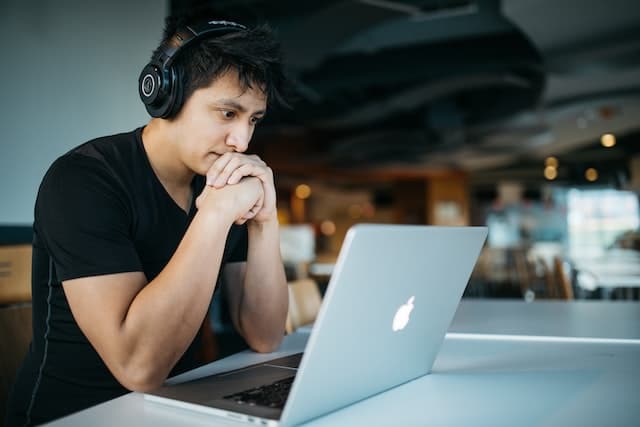 More IT Personnel for Flexible Workforce
Your workload can be efficiently managed with the flexibility that IT staff augmentation can offer. You can fill in gaps in your team's workload with temporary external expertise rather than hiring full-time staff. Using this strategy, you may better manage your spending while making sure you have the resources you require when you need them.
Also, you may manage your workload at busy times or unplanned events with the assistance of additional IT professionals. For instance, you can recruit outside experts to help manage the workload if your team is swamped with work over the holiday season. By doing this, you can prevent your internal team from becoming overworked and guarantee that your projects are finished on time and on budget.
Conclusion
In conclusion, by offering specialised skills and knowledge when you need them, lowering long-term expenditures, and enhancing flexibility, IT staff augmentation can increase cost-effectiveness for your company. To ensure the success of your project, you must choose the correct IT staff augmentation partner. Remember that hiring more IT workers is not the same as outsourcing, and you must look for a partner who is willing to collaborate with you and offer the knowledge and experience you require.
Consider IT staff augmentation as a solution for your company's demands to make the most of your budget and your investment. IT staff augmentation can help you cut expenses, increase efficiency, and remain ahead of the competition with the appropriate partner and a well-planned strategy.
Important Takeaways
IT staff augmentation can help your company become more cost-effective and decrease long-term costs.
IT staff augmentation offers flexibility in workload and resource management, enabling you to scale your team up or down as necessary.
IT staff augmentation differs from outsourcing, thus it's crucial to pick the best option for your company's requirements.
The success of your project depends on finding the correct IT staff augmentation partner, so pick one who can offer the knowledge and experience you require and collaborate easily with your internal team.
IT staff augmentation can assist you add specific experience and talents to your team without having to spend money on training your internal personnel.
IT staff augmentation can give you new insights and viewpoints that will improve your team's creativity and productivity.
IT staff augmentation can assist you in managing your workload during busy times of the year or unplanned occurrences, ensuring that your projects are finished on schedule and on budget.
In general, firms trying to maximise their budget and increase cost-effectiveness may find that adding IT workers might be a beneficial solution. Businesses can save long-term expenses, increase flexibility, and add specialised skills and expertise to their workforce by engaging outside experts for particular projects or activities. The success of your project depends on finding the correct IT staff augmentation partner, so be sure to pick one who can collaborate with you as an extension of your team and offer the necessary skills and expertise.
If you're looking to explore the cost-effectiveness of a staff augmentation, reach out to us at Autimo. We'll put in the time to see if a staff augmentation solution is right for your needs and what that ROI could look like.